We've been in our new home about 8 months now, and though I love decorating, I've had a hard time committing to things in this house. Our last home had lots of color, chocolate accent walls, a wall of 12x12 blue squares in 6 different shades in Grier's room, Baylor's room in two tones of pink with a chair molding......lots going on. This house we had painted in one solid color, dove gray, and I have fallen in love with the simplicity of it, and have therefore been timid to make things distracting with wall hangings and decor. Furniture and other items though, have fallen into place nicely. Our master bedroom isn't quite done, but it's getting there.
Before, excuse the bad lighting, ehh!
It was a bit stark for awhile, but then we sold our bed and got a king size mattress, finally! We used the same side table, and great lamps that Brett picked out from
La-Z-Boy
, I bought another white duvet cover, this time with some bunching for a little more texture, DKNY from Bed, Bath & Beyond, added some
burlap pillows
from Pottery Barn to our beautiful reclaimed wood bench seat to soften it, moved our trunk, also of reclaimed wood, from the living room to the foot of the bed, with some pillows from
Pier One
, and found a fabulous chair at
DUH
, that was literally made for this room, the colors were too perfect not to wrap up and bring home!
And After, I love! So bright & cheery with all the natural sunlight ♥♥♥
I still need some curtains, thinking about these
Silk Dupioni
drapes in blue smoke or white ones from Pottery barn.
And I'd also like to find or make a headboard like I mentioned
here.
And find something larger for behind the bed, that mirror is just an extra piece I put up for the meanwhile.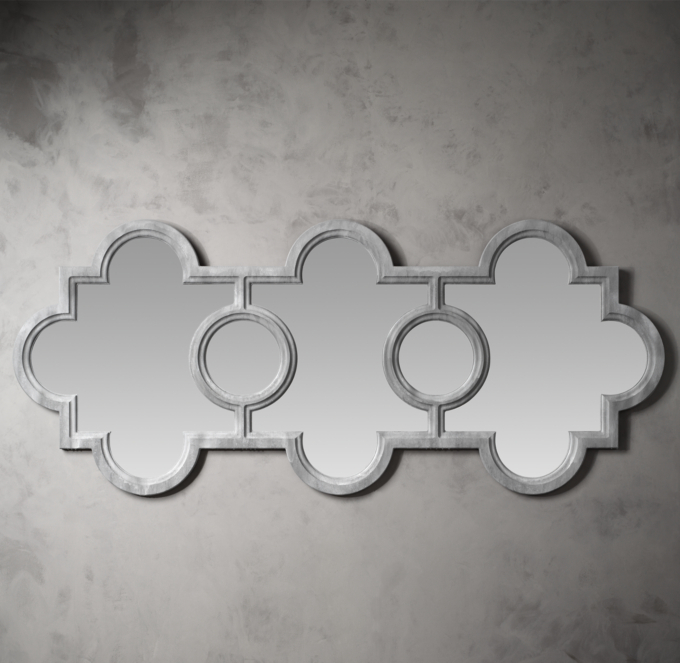 What do you think, a pop of color with curtains, or keep the neutral tones?